The many benefits of having a serviced apartment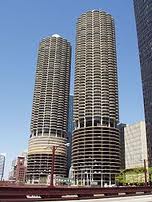 If you are planning a holiday then there are two major issues that you need to deal with which are the accommodations and the travel arrangements on reaching the destination. This becomes even for vital if you have a big group travelling with you. Today, it is possible to make the necessary bookings on just a phone call or an email. In case you are travelling on your corporate account, your employer will have taken care of everything even before you reach the place.
Most companies and many private individuals prefer to go for a serviced apartment instead of booking into a hotel. Renting a serviced apartment will give you a number of advantages, privacy being the first one on the list. Staying at a hotel may not always be able to give you a homelike comfort when come to you room after a long day of work.
What exactly is a serviced apartment?
If you have not heard of a serviced apartment even though you have been a frequent traveller then you have surely had more than your share of bad hotel experiences. A serviced apartment is a great lodging option for fixed long term or short term stays. Serviced apartments will give more preference to the guests comfort, convenience and still be comparatively light on your pocket.
The many benefits a serviced apartment offers
A serviced apartment will give a homelike feel after to come back from work. You will have all the facilities that you would have in a home. You will have a fully furnished home at your disposal but will not have to worry about paying an exorbitant rent.
One can easily cook their own meals so that your worry about having to eat out or get take aways everyday. A serviced apartment may not be as glamorous as hotels but will give you all the comforts and luxuries you need. You can live in style but pay less for it if you rent serviced apartments.
Related Posts