Going for a long vacation? Stay in a serviced apartment for its amenities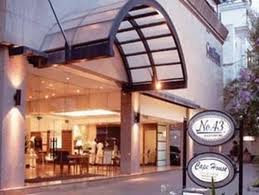 When visiting a new place for a vacation, you often feel you should stay for longer. The picturesque
surrounding can tempt you to extend your stay by a few more days. The expense of the hotel can make a dent in your wallet. Investing in a serviced apartment is a wise option. They are an ideal alternative for those extend their trip for either business or pleasure purposes.
Services offered at a serviced apartment
A serviced apartment is a suitable option for companies that require sending their employees on long out station tours. A serviced apartment offers privacy and other such amenities that hotels do not offer. The serviced apartment are fully furnished and accomodate couples, families and gruops comfortably.
The serviced apartment gives you a home like emvironment. The spacious interiors are a contrast to the cramped rooms of any hotel. This facility allows you to stay for a longer period without any compunctions. The serviced apartment comes equipped with household appliances like a kitchen, this amenity is not provided by any hotel. The serviced apartment also has washing machines, air – conditioners and entertainment systems wheich make the stay a memorable one.
The serviced apartment give you a private internet access, a feature which a hotel is unable to provide. The reliable broadband internet is there at your disposale. You can use the internet whenever and for however long you need it for.
Self services launderetts abd 24 hour convenience stores are some of the other services that are offered by the state of the art serviced apartment. They build the residency keeping in mind the various needs and requirements of the residents. Keeping the necessities of international travellers, they also have inhouse transalators and travel agents.
Security is always a main concern for travellers. The serviced apartment offeres round the clock security services, which means you can leave your bags in the room and enjoy the day out in the day without any worries. A serviced apartment is a perfect choice when you need a place to stay and find the hotels too expensive. The many amenities and services offered by the serviced apartments allows you to enjoy your stay.
Related Posts