Bed and breakfast- Frivolous, historical and cultural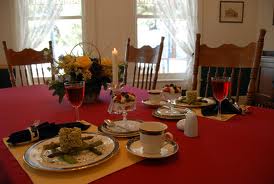 The idea of bed and breakfast is the basic necessity of life. The origin of bed and breakfast has started from the first day of humanity. The monasteries provided bed and the breakfast to the tourists. This concept spread all over the world.
The bed and breakfasts concept has been extremely admired by the European tourists since a long time. B&B originated in Ireland, Scotland and England. The travellers can notice the word B&B mentioned on the signboard in these countries. Words like shukukos, pensions, paradors, pousad, gasthaus, minskukus, depict bed and breakfast.
A bed and breakfast is basically a private place where a room is offered to you for a night, bathrooms need to be shared with other travellers and guests. The price of the breakfast is included in the rent charged for the accommodation. There are also bed and breakfast Inn, basically bed and breakfast service is only provided.
Usually travellers are fascinated by the frivolous, historical and cultural aspects of a country or venue. The business class tourists explore the bed and breakfast as a substitute to the usual hired accommodations, hotel and motels, which may prove to be considerably more expensive. The bed and breakfasts provides to the tourists a diverse experience of accommodation as compared to the traditional hotels. Not all bed and breakfast can give you an awesome experience, so few things need to be kept at the back of your mind before checking into a bed and breakfast.
Choose a B&B which is a historic home and now converted as B&B. Look at the amenities and services they are providing. Make sure that rooms are individual and they should not look like a hotel. These tips will help you to choose one of the best bed and breakfast.