Beach hotels, a real treat for your vacation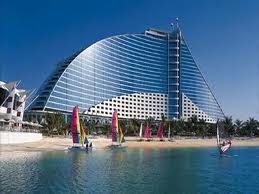 Taking a break from your hectic work schedule is a must. A vacation can do wonders for you, physically and mentally. So if you're planning a dream vacation for yourself and your family, here's a few tips to help you get started.
Holiday tips
If you are thinking for a place to go for a nice weekend getaway, you should check out beach hotels. Beach hotels are simply great if you are the types that love a vacation with comfort and class. Here are some beach hotels that can definitely get your holiday mood pumping.
If you are looking to travel within the country, then Goa is definitely the place to be. This place is livid 24/7, but it is at its peak of glamour during the Christmas and New Year period. Goa is loaded with a variety of beach hotels that fit any price budget.
Beach hotels in Goa
Whispering Palms Beach Resort is a unique collaboration of Goan décor and contemporary architecture that manages to scintillate that holiday mood. Zuri White Sands Resorts is the only five star hotel that offers you unlimited access to an exclusive lifestyle in the whole of Varca Goa. The cuisines that this beach hotel offers is well known to give you an experience that you will never forget. Providing you with an exotic feeling of royalty, The Ramada Caravela Beach Resort is definitely a beach hotel for those who love a vacation filled with style and luxury. With amenities such as casinos, spa treatments, indoor games, pools with a lagoon effect and of course stunning rooms that take you to a world of dreams and fantasy, this beach hotel is an ideal choice being situated in such a place in Goa just overlooking the Arabian Sea.